The feeling of being in a different place conveyed by virtual reality glasses enables new forms of cultural participation
Virtual reality glasses can create the feeling of being in another place by using immersive images and sound of excellent quality. This turns virtual stage events into real experiences from the comfort of your sofa at home, independent of space and time. This fills a gap between home media use and real experiences. Real-world laws are suspended in the process. The number of viewers is not bound to spatial conditions and everyone can participate from the best seat. The detachment from physical boundaries enables unprecedented artistic productions.
The creation of Place Illusion is influenced by a variety of technical design features. We investigate how the place illusion can be particularly enhanced in the context of stage events.
The visual and auditory immersion as well as one's own embodiment in the virtual environment are special prerequisites for Place Illusion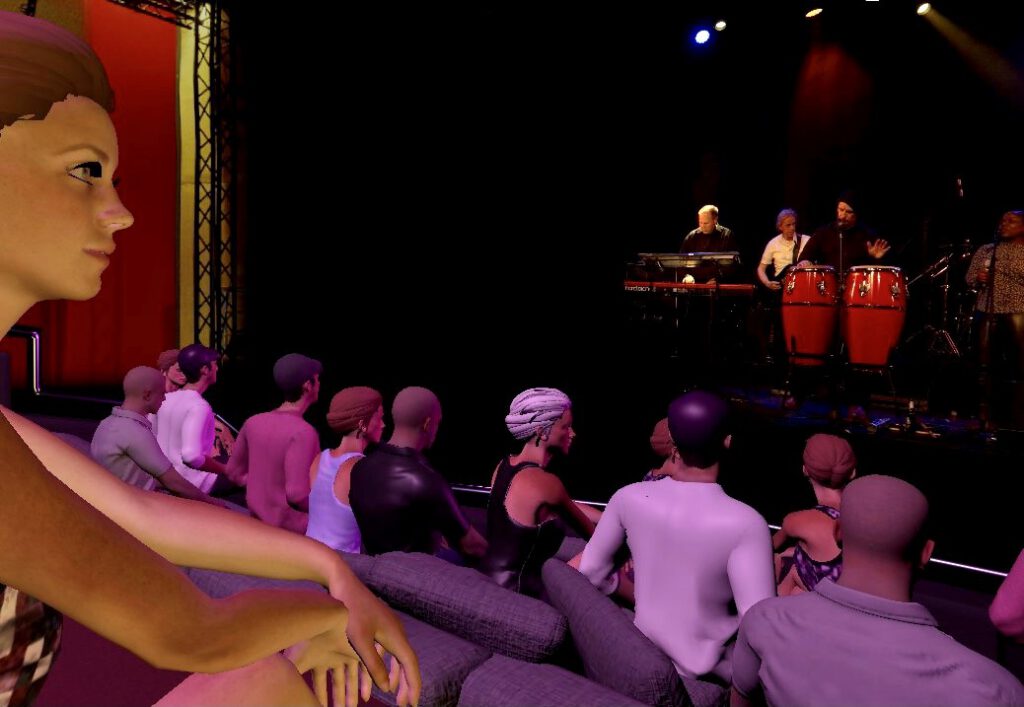 Meet friends using virtual avatars and create shared experiences despite physical distance (© Ready Player Me)
Virtual reality can create the feeling of being in a room with distant people.
Real stage events are always social events that you want to share with familiar people, such as family or friends. Experiencing and sharing emotions creates connectedness. By embodying oneself and other remote people through avatars, the feeling of a real gathering and a natural face-to-face interaction can be created. Even though you are home alone, it feels like you are attending a concert together and creating shared memories.
For us, the possibilities of social presence are crucial arguments for virtual reality as a social medium. Our goal is to increase social presence through technical possibilities and make it usable for the experience of virtual events.
Audience Presence Illusion
The feeling of being part of a crowd, part of a community, is an important experiential component for virtual stage events.
The perception of the audience and their emotions intensifies the own experience and can have a rousing effect. Real stage events create the feeling of being part of a community. This creates a sense of belonging and a flow effect. In virtual spaces, this has so far been difficult to achieve. In addition, there is a danger in digital spaces that intentional or unintentional disruptive influences can negatively affect one's own experience.
We are therefore developing approaches and technologies that enable people to be present in a large crowd in virtual reality without being disturbed in the digital space. Automated noise and event detection should be able to separate context-relevant from disturbing signals from the audience. Intelligent processes create interactions between users and the audience that go beyond real possibilities and generate new forms of interaction.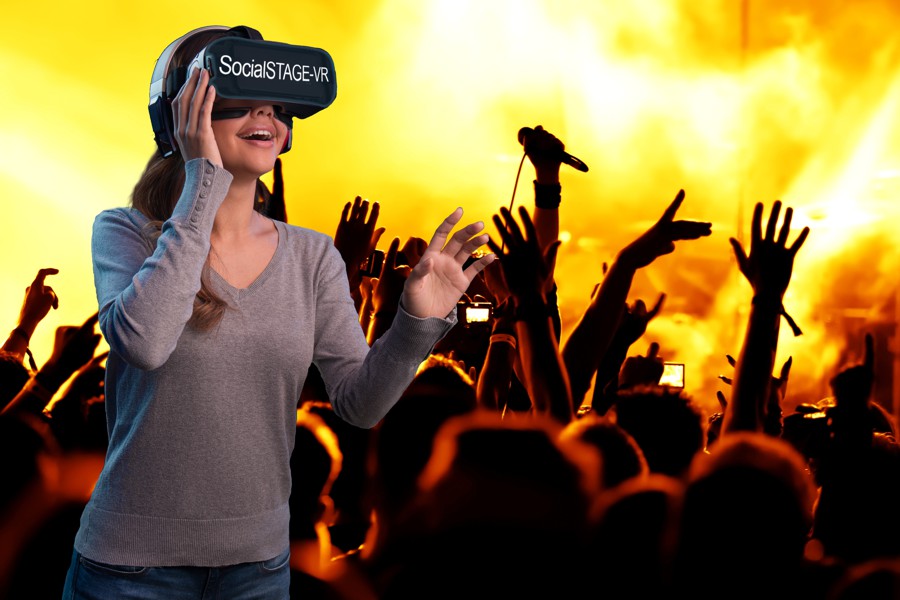 Be a part of it instead of just watching from the outside (© viaframe/Fraunhofer IIS)