Virtual Experiment Environment for the Integration of Real Videos
In first experiments we investigate the recording of stage content using different camera systems and camera setups and their integration into virtual environments. The goal is to gain experience on how to achieve the highest possible immersion of the merged virtual and real space.

Virtual event location Rosenhof Osnabrück
For virtual event experiences, the sense of presence is a key success factor. Users must therefore have the feeling that they are actually physically present in the virtual environment. The basis for this is immersion as a technical design feature of virtual reality. When integrating stage content by means of real video recordings into a virtual environment, the challenge is not to create immersion breaks between virtual and real content. The real video should be perceived as part of the space and not as a video screen.
Creation of a virtual event location and recording of stage content
We therefore use stereoscopic camera systems to create a depth impression of the stage content. In order to evaluate the possibilities of integrating real content into virtual reality, an experimental environment was created. The event location Rosenhof in Osnabrück was available for first attempts to record stage content. In a first step, a rudimentary virtual model of the location was created using photogrammetry and Matterport images. This provided the basis for integrating real video recordings of the stage content into the virtual space. In initial tests, we experimented with the stereo base, i.e. the camera distance, of a stereoscopic camera system. If this is increased, the image gets a greater depth effect. This can enhance the 3D effect in the virtual environment and help to improve the immersion but also the experience. For this purpose, we built our own camera rig so that we could manually change the stereo base. 
Macking off the real video recording at Rosenhof Osnabrück using different camera setups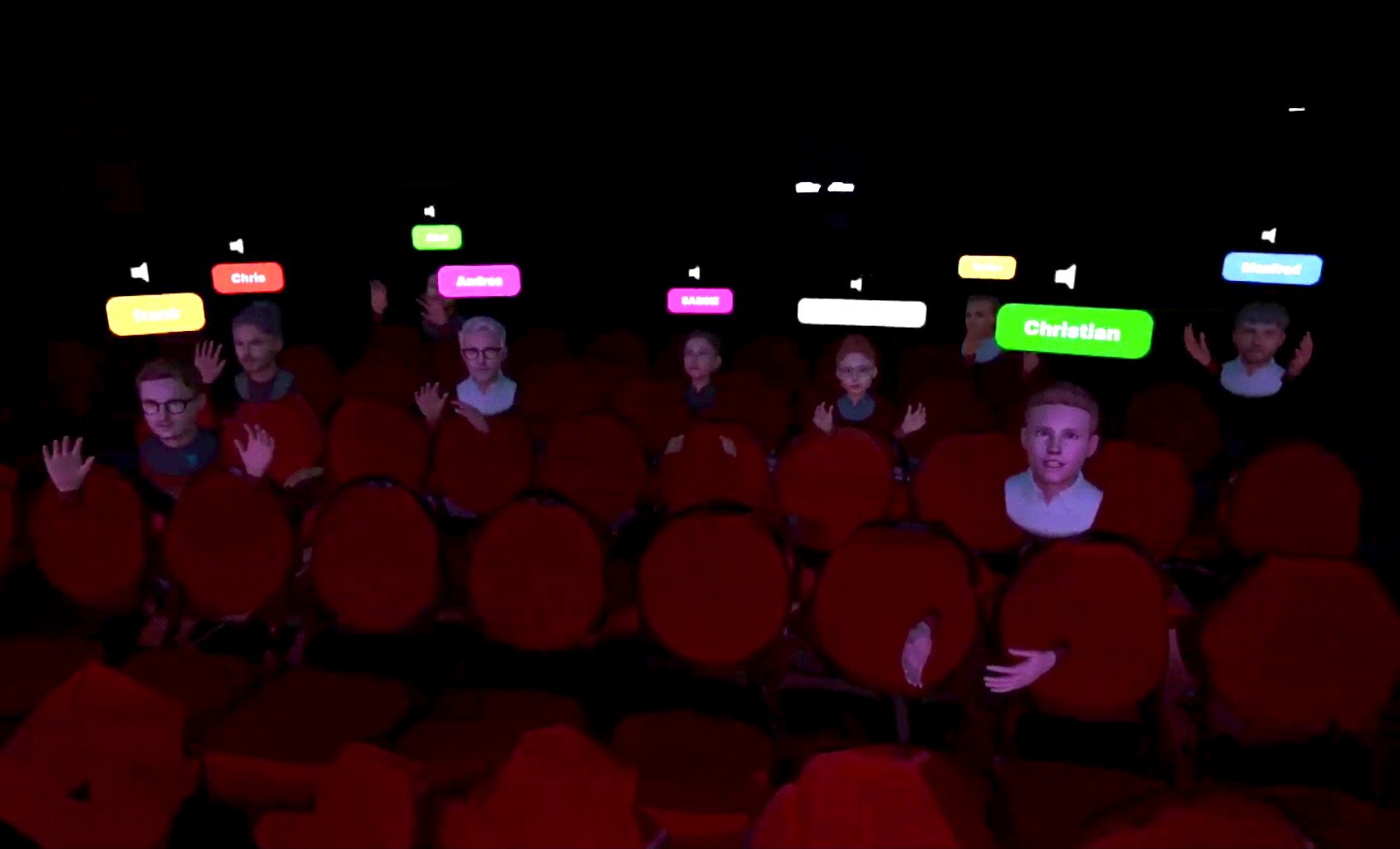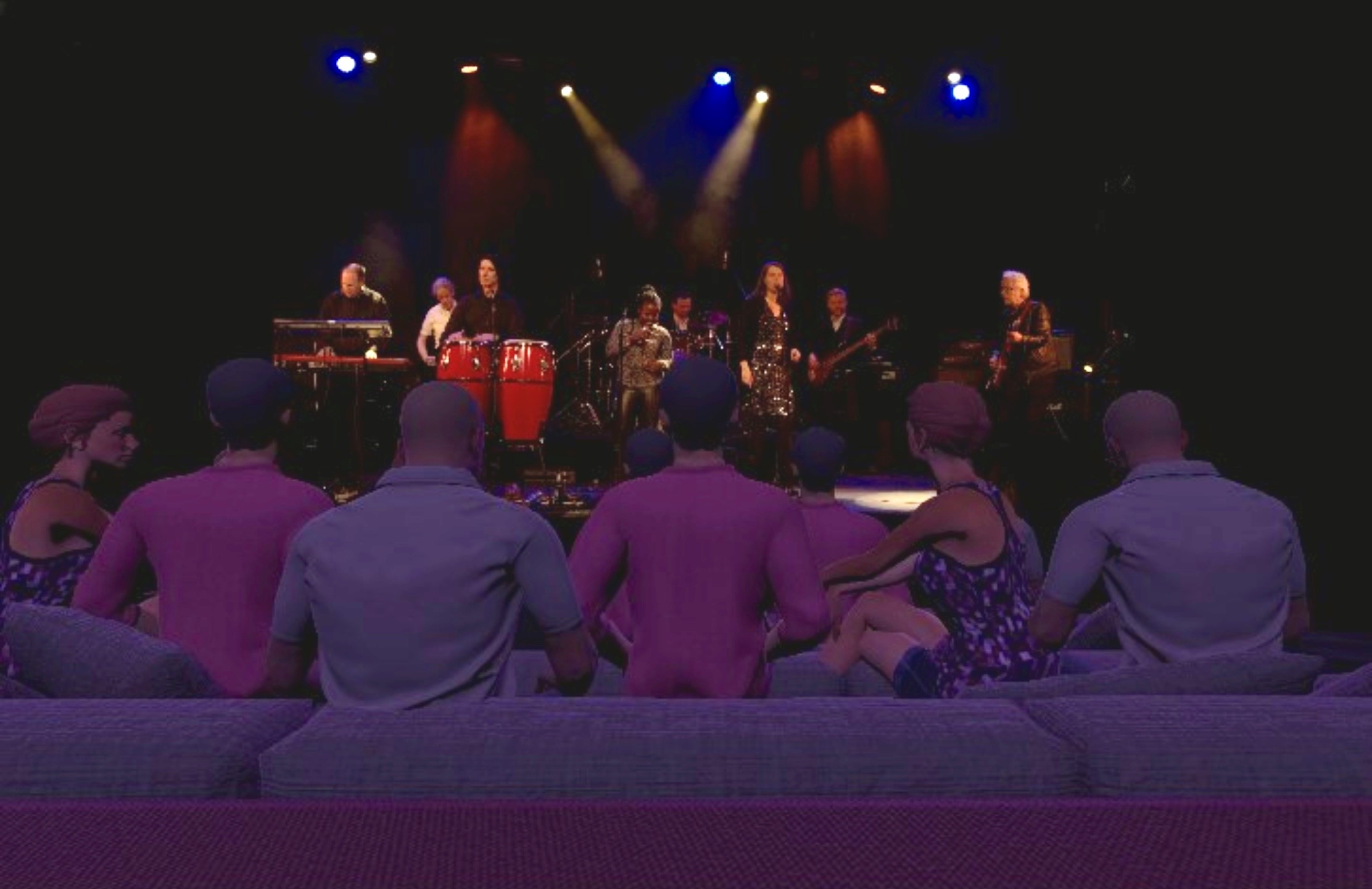 The team members meet remotely in the virtual environment; view of the stage from the first-person perspective
Multi-user experimental application
In order to evaluate the effect of the different recordings on the perception of presence in the virtual environment, a server-based multi-user application was implemented based on the ViPreto tool from our research partner Die Etagen GmbH. This enables the locally distributed project partners to meet together in the virtual environment and evaluate the results. To create a sense of social presence, avatars from the avatar system Ready Player Me were integrated. This makes it possible for us to work together from different locations, for example from Osnabrück and Nuremberg, on the fit of the stage recordings and simultaneously experience them from the user's point of view. The advantage is that, in addition to assessing immersion and spatial presence, we can thus simultaneously experience the feeling of social presence as an overall experience of a virtual event.